Adobe's Flash is in its final death throes and this is evident in the fact that the focus for developing applications is shifting away to newer technologies on the web. With each version of the Flash Professional being released, the dream of Flash being the radical place for creativity is drifting  away. This comes across as a surprise as the software was once the hot favorite. Flash's death signals a large shift in people's perception and experience of the internet.
With tools that welcomed individual creativity, Flash was able to raise a cohort of animators. It allowed people to easily design games as well as animations. With its neutral platform, Flash powered such games that were not welcome on general networks. Flash's decline foretells the demise of the coder's dreams. Technology has been moving away from a dominant device to an ecosystem. The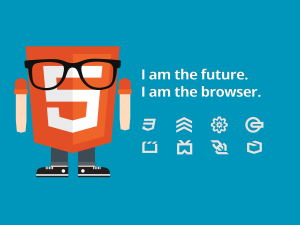 fact is that a universal platform will not be able to rise without a parallel interface. Although HTML5 is being seen is the successor to Flash, but it is true that it isn't a universal answer.
In today's Flash free environment, developers are required to analyze their products on a variety of OS's, browsers as well as hardwares. The side-effects of Flash's demise are not just limited to the programmers, they also affect the web-users. HTML5 is not the transformation that everyone hoped for. As opposed to Flash, the HTML5 does not boast of a singular guiding force. Every single day, some or the other, library or tool is being released to bring it up to speed.
So, now the war has begun between the web and the applications!
Although it was never the perfect tool, Flash at its peak provided never-before production tools. The interface could well be utilized by the amateurs. The content-neutral platform welcomed experimentative work. Case in point, the violent Pico' School game which found its inspiration in the Columbine shooting. Another example is the Phone Story game which was about the dark side of mobile phones.  This game was banished from the app store after its release as it didn't conform to the Apple's terms and conditions.
With the end of the Flash, the web now finds itself in the aftermath of Flash's influence. The once popular technology is now relegated to the afterlife of a ghost. The future foretells great designs which will be more specific and specialized. Flash may be in its final death throes, but its legacy will remain in the form of addictive games! It makes a lasting impact on modern web features which allow you seamless animation, potent authoring tools, and more.